Update News
Can't wait to the start of the Main Event in October!
Let's get ahead of the latest news and get ready for CEATEC 2021 ONLINE!
Note: Pre-registration is required not just for the Main Event but all CEATEC 2021 ONLINE events. It's easy though – just register in advance to access the site.
MAIN-EVENT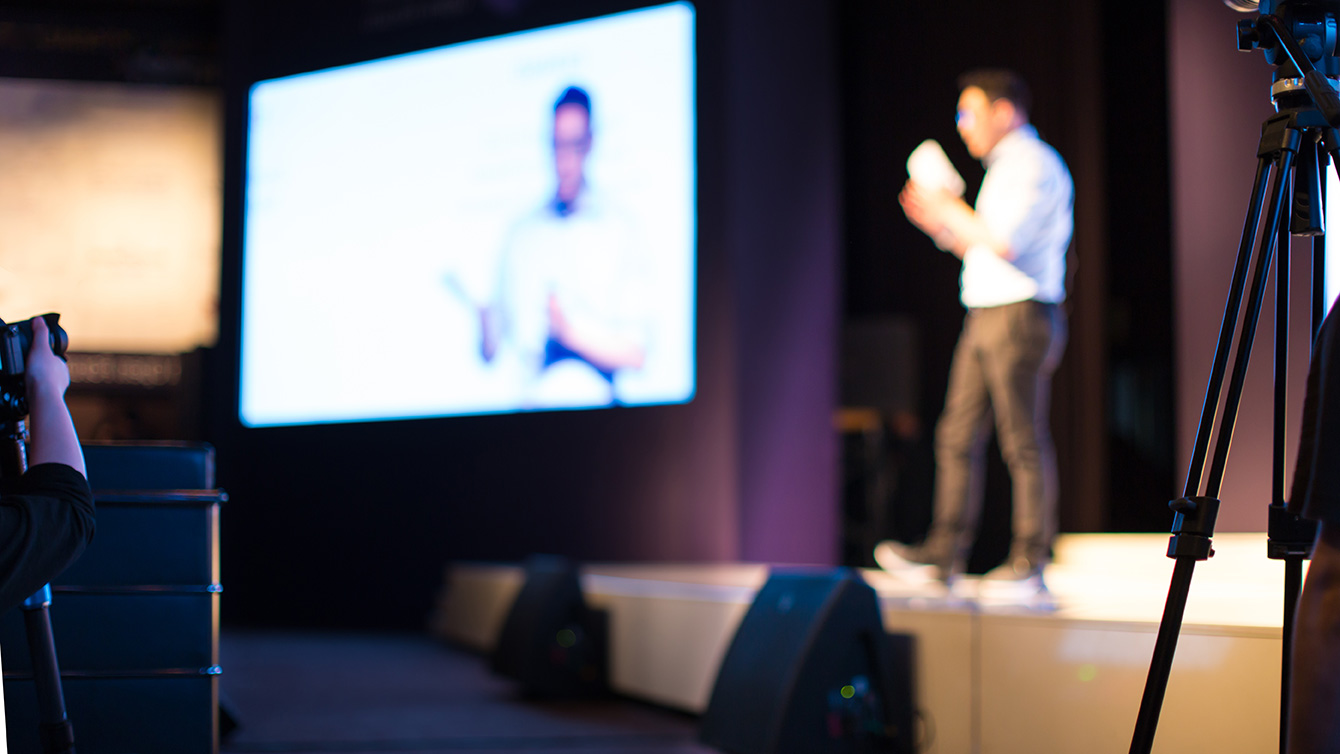 CEATEC 2021 CONFERENCE Main Event – Streaming starts on October 19th!
A number of planned and technical sessions as well as seminars will be held, with global corporate executives and key persons from across industries and borders taking the stage. More session information will be released as it becomes available. Visitors registered for access to the show will be notified of updates via the official email newsletter.
More session information will be released as it becomes available. Visitors registered for access to the show will be notified of updates via the official email newsletter.
10/15 Fri. 13:00-
OPENING‐EVENT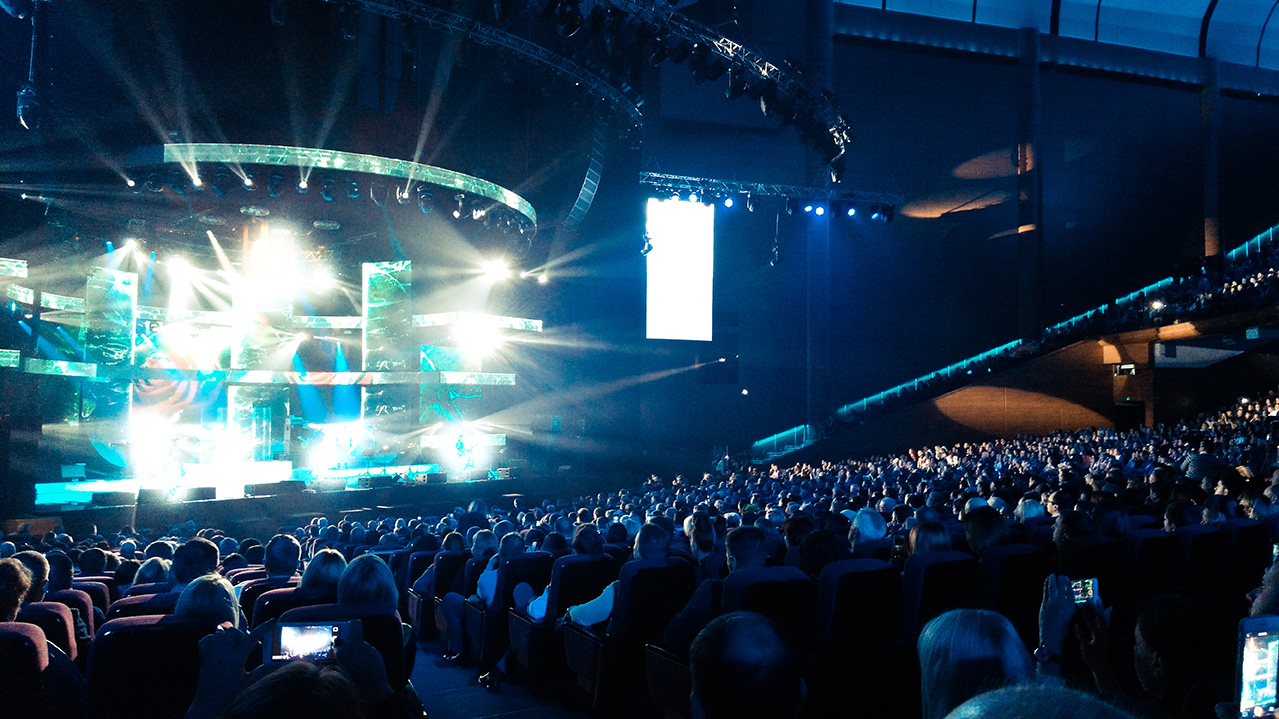 Opening Remark
TSUNAKAWA Satoshi

Chairman, JEITA
Congratulations
KANEKO Yasushi

Minister of Internal Affairs and Communications

HAGIUDA Koichi

Minister of Economy, Trade and Industry

NAMBA Tomoko

Vice Chairs, KEIDANREN

Gary Shapiro

President and CEO, Consumer Technology Association

Jens Heithecker

IFA Executive Director
Keynote Speech Ⅰ

同時通訳有り

Toshiba's Initiatives for Carbon Neutrality and Infrastructure Resilience

TSUNAKAWA Satoshi

Representative Executive Officer,President and Chief Executive Officer,Toshiba Corporation

Keynote Speech Ⅱ

同時通訳有り

MAKISHIMA Karen

Minister of Digital Agency

Keynote Speech Ⅲ

同時通訳有り

Digital Transformation: advancing profitability and sustainability of the industry

In addition to the global competition, companies must contribute to sustainability. To meet both requirements, Digital Transformation and cooperating with technology companies is necessary. In this session, Nordic unicorn company, Cognite, shows use cases that realizes digital transformation and sustainability cooperating with enterprise companies and technology company.

John Markus Lervik

Co-Founder & Chief Executive Officer,Dr., Cognite AS
PRE-EVENT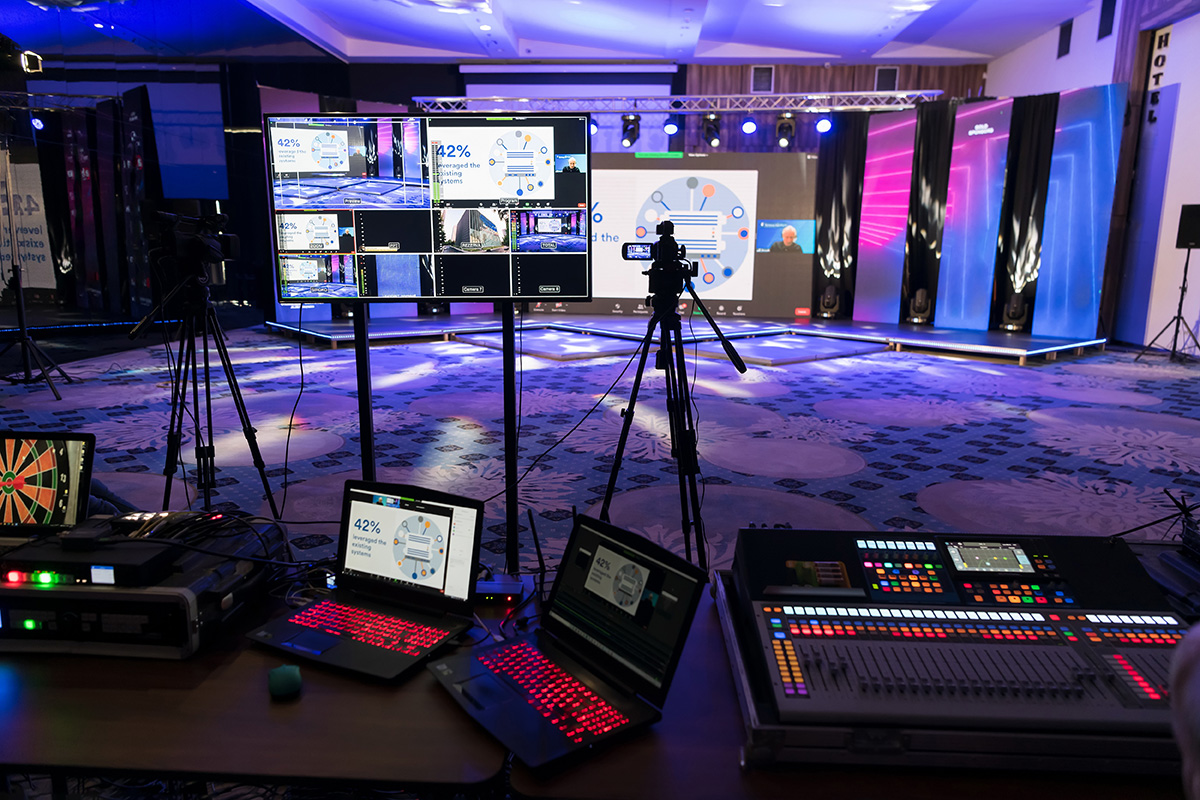 CEATEC 2021 ONLINE
CONFERENCE Navigator

ENOKIDO Noriko
2021/09/09
10:00 - 11:00

Carbon neutral

同時通訳有り

Challenges for Carbon Neutral Society by Digital Solutions

The keywords to achieve carbon neutrality of the whole society are "Green by Digital", that means to optimize energy supply-demand and reduce CO2 emissions through the use of digital technologies and solutions in many fields.

In this session, diverse stakeholders discuss how digital technology and solutions could contribute for carbon-neutrality and advanced green society.

Moderator

MAYUMI MATSUMOTO

director, International Environment and Economy Institute

Visiting Associate Professor, The University of Tokyo

Panelist

HIROSHI ESAKI

Professor, Graduate School of Information Science and Technology

The University of Tokyo

Masahiro Aoki

Cooperate officer, Investment Division Project Leader, Digital Grid Project

HITACHI LTD.

RYOTA MASAI

ICT Engineering Department ・ General Manager

Takenaka Corporation

Green x Digital Consortium Establishment Information

Speaker

Green Digital Office at Japan Electronics and Information Technology Industries Association(JEITA)

11:00 - 11:30

Carbon neutral

同時通訳有り

Initiatives to realize a carbon-neutral society

In this session, we will introduce our technology that contributes to the realization of a carbon-neutral society. From the view point of the power infrastructure business, we will explain that:
(1) renewable energy technologies such as photovoltaics and wind power;
(2) VPP i.e. Virtual Power Plant technology that bundles distributed resources and optimally controls using DX technology;
(3) gas-insulated switchgear using natural origin gases that eliminates greenhouse gases i.e. SF6.
(4) Furthermore, as an initiative for a hydrogen-based society, we will explain green hydrogen manufacturing technology and Fuel Cell technology for railways and ships as green mobility.

Speaker

TORIKAI Takayuki

General Manager, Technology Planning Div.

Toshiba Energy Systems & Solutions Corporation

11:30 - 12:00

Carbon neutral

同時通訳有り

Be Carbon Neutral by Digital Technologies

Pre

Environmental problems such as climate change have a great impact on safe and secure living and business continuity, and the world has made a major turn toward the realization of a decarbonized society by 2050. Under these circumstances, digital technologies are expected to be more promising than ever as one of the important means to solve environmental issues. NEC proposes digital solutions that empower various customers to overcome environmental challenges.

Speaker

Keiko Yamaguchi

Sustainability Promotion Division, Senior Professional, Environmental Sustainability

NEC Corporation

12:00-12:30

Carbon neutral

同時通訳有り

Challenge for Carbon Neutrality

With the aggravation of climate change and the accelerating global trend toward decarbonization, the SECOM Group has revised its GHG emission reduction target and set a new goal of zero carbon in 2045. I will share the current status and issues of GHG emissions of the Group, which is engaged in a wide range of businesses, and discuss business models for the Zero-emission era.

Pre

Speaker

Tatsushi Kurihara

Director in Charge of Sustainability, Head of General Affairs & Human Resources Division

SECOM CO., LTD.

12:30-13:00

Carbon neutral

同時通訳有り

Green Growth Strategy through Achieving Carbon Neutrality in 2050

Pre

Realizing carbon neutrality by 2050 will require an enormous effort. We need to significantly accelerate structural changes in the energy and industry sectors, and bold investment to make innovation. "The Green Growth Strategy" will produce and direct all available policies, including budget, taxation, finance, regulatory reforms/standardization, and international cooperation, towards that goal.

Speaker

KAWAHARA Kei

Director, Energy and Environment Innovation Strategy Office, Environmental Policy Division, Industrial Science and Technology Policy and Environment Bureau

Ministry of Economy, Trade and Industry
2021/09/16
10:00-

5G

同時通訳有り

Rakuten Mobile's Global Strategy: Bringing its Virtualized 5G Platform from Japan to the World

In April 2020, Rakuten Mobile launched full-scale commercial service on its mobile network in Japan. We have successfully commercialized a fully virtualized mobile network and realized overwhelming reductions in operational costs. In this lecture, we will introduce our initiatives in virtualized 5G open innovation and our plans for global expansion. In addition, we will also explain our strategy to create a new global standard through our Open RAN-based 5G platform leveraging AI.

Speaker

Yoshihisa Yamada

Representative Director and President

Rakuten Mobile, Inc.

11:00‐

5G

同時通訳有り

5G Evolution and 6G

NTT DOCOMO is studying 5G evolution and 6G aggressively and published the white paper in January 2020 and updated it in February 2021. This presentation will explain NTT DOCOMO's views described in the white paper as well as our latest activities on 5G evolution and 6G.

Speaker

Takehiro Nakamura

Senior Vice President, General Manager of 6G-IOWN Promotion Department

NTT DOCOMO, INC.,

12:00‐

5G

同時通訳有り

Digital Transformation Promoted by local 5G in Japan

With the appearance of the high-speed communication standard "5G", the digital transformation (DX) of industry is making progress in various fields such as manufacturing and distribution. In particular, "local 5G", in which companies and local governments build their own networks without relying on telecommunications carriers, is expected to be a tool that promotes improvements in business models and productivity in factories, agricultural lands, and various facilities. Broadband Association (BA), an NPO consisting of telecommunications carriers and broadcasters, established the "Local 5G Promotion Study Group" in March 2020 to promote broad use of local 5G and conducting information exchanges and empirical research. In this session, Dr. Akihiro Nakao, the chairman of the study group, and the members of the study group will have a view of the digital transformation promoted by local 5G in Japan.

Moderator

Waichi Sekiguchi

Representative Director

MM Research Institute, Ltd
Former editorial writer and columnist for Nikkei

Panelists

Dr. Akihiro NAKAO

Professor, Graduate School of Engineering

The University of Tokyo

Koichiro Fujimoto

Deputy General Manager

NEC Corporation

Souichi Watanabe

Director

eHills Corp.
2021/09/24
10:00 - 11:00

Mobility

同時通訳有り

Tourism DX in Okinawa, What is necessary for a " Great Recovery"?

Toward the hosting of ResorTech EXPO 2021 in Okinawa, key persons in Okinawa tourism DX introduces status of DX Initiatives in Okinawa and how to achieve "Great Recovery" as with/after COVID-19 through further utilization of DX Initiatives.

Speaker

Junichi Inagaki

Chairman

IT Innovation and Strategy Center Okinawa

Nobuaki Arakaki

Manager, Digital DMO Promotion Office

Okinawa Tourist Service Inc.

Akihiro Shiraishi

Manager, Corporate Strategy Office

Kanucha Bay Resort Co., Ltd

Taku Kawabata

Manager, Business Model Development Office

SCSK Corporation

Yoshiaki Tsuda

Department Manager, Corporate Planning Dept

ANA Holdings Inc.

12:00 - 12:45

Mobility

同時通訳有り

ZF's Next Generation Mobility Strategy

Society, our lifestyles, and people's consciousness have changed rapidly. Mobility is also changing. In addition to OEMs, ZF is ready for change with Next Generation Mobility strategy to meet the needs of cities, municipalities, logistics companies and new customers. As a system supplier, ZF introduces new mobility solution that contributes to a clean, safe, comfortable, sustainable, and yet available to all.

Speaker

Naosumi Tada

Representative Director and President

ZF Japan Co., Ltd.

13:00 - 13:45

Mobility

同時通訳有り

Saving depopulated areas with an infrastructure in the sky -New smart logistics "SkyHub®" realized by logistics drones

Aeronext, a technology startup for next-generation drones, has conducted research and development and demonstration experiments in Kosuge Village, Yamanashi Prefecture, and has been verifying the business model of drone delivery services. We are moving toward full-scale social implementation of the new smart logistics SkyHub® that utilizes the technology. What will be achieved with SkyHub® and how will it solve social issues? Check its aim and prospects.

Speaker

Keisuke Toji

CEO

Aeronext Inc.
2021/09/30
10:00-10:45

Super city/Smart city

Sustainable ICT Infrastructure for Smart City

Speaker

Shigeo Sato

SE Director / Enterprise Architect

Hewlett Packard Japan, G.K.

11:00-11:45

Super city/Smart city

Satoyama Stadium to promote with FC IMABARI ~Stadium that grows together and grows in the community~

Speaker

Norihiko Aizaki

Manager

NEC Networks & System Integration Corporation

Kazuya Toramoto

Chief Manager

Azusa Sekkei Co., Ltd.

So Miyaji

Engineer

TAKANO LANDSCAPE PLANNING Co.,Ltd.

12:00-12:45

Super city/Smart city

Connected Home Alliance

Moderator

Mariko Nishimura

CEO

HEART CATCH Inc.

Panelist

Toshiyuki Ichiki

Senior Managing Executive Officer TOKYU CORPORATION

Connected Home Alliance / Chairman

Takashi Furuta

Digital Transformation Division, Managing Officer , Deputy Chief Operating Officer Mitsui Fudosan Co.,Ltd.

Connected Home Alliance / Director

Shigeo Sato

SE Director / Enterprise Architect Hewlett Packard Enterprise

Connected Home Alliance / Director

Munenori Hayashi

General Manager, Public System Business Division Smart City Business Planning Group, Panasonic System Solutions Japan Co., Ltd., Connected Home Alliance / Director Company

Takanori Yamaguchi

General Manager Production Dept.3, Urban Development Division Deputy General Manager Production Dept.3, Tokio Marine & Nichido Fire Insurance Co.,Ltd. Connected Home Alliance / Director Company

13:00-15:30

Society 5.0/IoT/DX/SX

In the accelerating Digital Transformation (DX), how to Consider Privacy Initiatives as a Management Strategy
~Learn from actual examples of companies that have implemented privacy initiatives.~

In July 2021, the Ministry of Economy, Trade and Industry and the Ministry of Internal Affairs and Communications together released the "Guidebook on Corporate Governance for Privacy in Digital Transformation (DX) ver.1.1." In an era where society is accelerating a Digital Transformation, there is a growing demand for privacy protection.
Proactively challenging privacy issues and building the trust in society will increase in corporate value.
In this seminar, we highlight the overview of the Guidebook, introduce notable cases from companies practicing Privacy Governance, and run a panel discussion by the study group members developed the Guidebook to share the key points to help your management strategy.